Catchwise – Angling Survey.
The Association of IFCAs has accepted an invitation to join the steering group of Catchwise and D&S IFCA is assisting to spread the news about the opportunity to participate.
Cefas, Substance, and the Angling Trust have partnered to deliver this exciting, new project – "Catchwise".

Catchwise is a ground-truthing new survey of recreational sea angling taking place across England and Wales in 2023 and 2024.
The project has been co-developed with the recreational sea angling community and aims to significantly improve recognition of sea angling's value to coastal communities and inform relevant fisheries management decisions accurately.
HOW TO GET INVOLVED?
You have an opportunity to get involved and volunteer with Catchwise to help conduct shore surveys of recreational sea anglers around the English and Welsh coast.
Catchwise will start on the coast in July 2023 and run for 12 months to the end of June 2024.
To find out more about becoming a Volunteer Angling Citizen Scientist follow the link to the Catchwise website: https://www.catchwise.org/
To sign up, follow the link and register your interest:
WHAT DO YOU NEED TO VOLUNTEER?
Be able to access the coast easily.
Be able to conduct face-to-face surveys.
HOW MUCH TIME WILL IT TAKE?
One or two 4-hour surveying sessions per month.
Within 12 months: Ideally the whole year, but a minimum of four months between now and June 2024.
If you cannot commit to this right now, Catchwise still want to know if you're interested.
WHAT DO VOLUNTEERS GET?
Become a recognised Volunteer Angling Citizen Scientist.
Training, guidance, and support.
Be part of a community of angling researchers.
Monthly prize draws and goody bags.
Welcome pack and certificate detailing your contribution.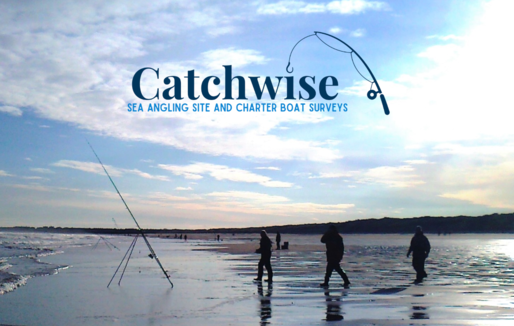 OTHER ANGLING NEWS: UK FUNDING FOR RECREATIONAL SEA FISHING (UK)
£1 million in funding is available for coastal communities across the UK to invest in new and improved infrastructure for recreational sea fishing. Grants of between £10,000 and £100,000 are available to upgrade recreational fishing facilities, reduce carbon emissions, support the protection and recovery of the marine environment, and provide training to help recreational sea fishermen operate in a more sustainable way.
Projects could, for example, enhance piers and harbours; create more accessible paths, floating walkways, and pontoon dockings; and promote fishing tournaments.
The funding is being made available by the Department for Environment, Food & Rural Affairs through the UK Seafood Fund: Recreational Sea Fishing, which closes to applications on 19th June 2023.
More information can be found about UK Seafood Fund Infrastructure Pillar (Round 4), on the Defra website – click here.