Vacancies
Page review/updated 04/12/2023
Full & Part Time Vacancies
Research Assistant
An exciting opportunity has arisen to work on a collaborative project between the fisheries science team at Bangor University and Devon and Severn Inshore Fisheries and Conservation Authority (D&S IFCA).
Based primarily at the main Brixham office and within Devon, the project aims to gather data on crab and lobster fisheries of England and Wales to inform the Crab & Lobster Fisheries Management Plan.
Please visit our Latest News section of the website for more details.
The closing date for applications has been extended and is now 13th December 2023.
STUDENTS/ VOLUNTEER WORK.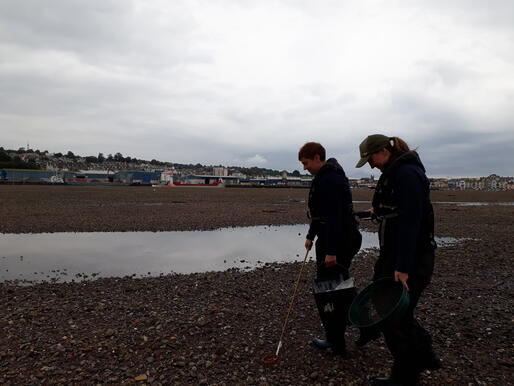 Thank you for your interest in Devon and Severn Inshore Fisheries Conservation Authority.
We receive many enquiries and requests every year for work experience placements, volunteer opportunities and university student placements.
There may be some opportunities for volunteer work in the future, assisting with shellfish intertidal surveys.
This page will be updated in due course as and when positions become available.
In the meantime, we ask that you do not send unsolicited CVs or expressions of interest as these will not be retained.
We have accepted university placements in the past and are currently in the process of creating a policy for student placements and dissertation projects.
Unfortunately, at the current time we do not have any openings for university work placements (e.g. 'year in industry' or dissertation projects), and we are no longer accepting year 10 work experience placements.