Angling
Page review/updated 23/09/2023
Overview
Recreational Sea Angling (RSA) is a popular sport, with approximately 8.7 million sea fishers taking part in recreational fishing in Europe.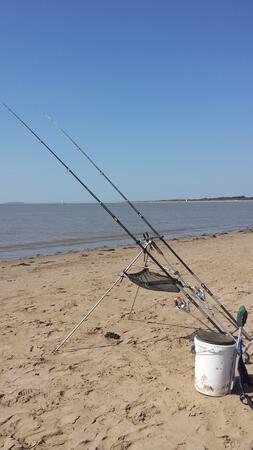 It is increasingly being recognised as an essential part of the economic structure within the leisure industry in the UK. Defra estimated that in 2012 there were 884,000 sea anglers in England, with the sport worth approximately £1.23 billion per year to the UK economy. The angling trade includes manufacturers, wholesalers and companies trading in angling tackle and equipment as well as having economic benefits to coastal tourism through boat charters and accommodation. The South West of England offers some of the most diverse sea angling opportunities for individuals, clubs and businesses due to the wide variety of species and habitats that can be found. 5.6% of the population in the South West are anglers.
Devon and Severn IFCA (D&S IFCA) has a duty to seek to balance the different needs of persons engaged in the exploitation of sea fisheries resources in its District. Recreational Sea Angling was one of three core work areas in the D&S IFCA's Annual plans between 2012 and 2015.
In 2012 D&S IFCA was heavily involved in a project 'Sea Angling 2012 '. This was a nationwide study into the economic and social impacts of recreational sea angling involving Cefas, the MMO and the ten IFCAs. The project was deemed to be required "in order to help local and national policy makers make balanced, well informed decisions on the sustainable development of all forms of sea fishing". In addition, the surveys met UK obligations under European law to estimate recreational catches of several species, including Bass and Cod. The project had several specific aims:
To find out how many people carry out sea angling activities in England
To estimate how much anglers catch
To estimate how much anglers release
To estimate the overall economic and social value of sea angling
The results of the project highlighted the importance of RSA activities in the South West, contributing significantly to the local economy. A summary of the project can be found here.
As a result of the Sea Angling 2012 Project, D&S IFCA has proactively developed and published their own Recreational Sea Angling Strategy in acknowledgement of the findings.
The key objectives of the strategy are, through engagement, to understand the needs and requirements of anglers in its District so they can be included in D&S IFCA's decision making process, to balance the different needs of persons engaged in the exploitation of sea fishery resources and to improve angling opportunities and experiences within the D&S IFCA's District.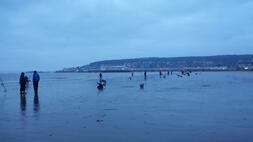 Introduction of Angling Zones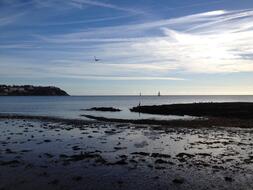 Resource conflict between RSA and commercial fishing is a common feature of coastal management. Following the publication of its Recreational Sea Angling Strategy, D&S IFCA worked with RSA representatives on the Authority to identify potential areas/sites where appropriate fisheries management would proactively develop the RSA sector. After a series of consultation events three potential pilot study areas were identified.
An overview of each site is provided below and more information can also be found by clicking here.
1. The Emsstrom wreck site close to Torbay
The MV Emsstromis a 77m vessel which sank in 2013 approximately 2.5 nautical miles east north east of Hopes Nose, Torquay in 23m of water. MV Emsstromwas originally built in 1968 as a German fisheries protection vessel and was later used as a German naval training vessel. She was on route to Turkey in 2012, where she was to be scrapped, when she collided with her tug and sank. Inshore wrecks are particularly important to recreational sea anglers and local charter boat operators, who may be limited in their ability to fish wrecks further offshore. 
2. The Skerries Bank in Start Bay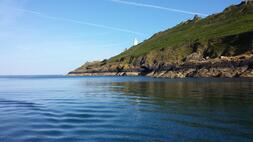 The Skerries Bank is a 6.5km sand and shell bank running underwater in a north east direction from Start Point in South Devon. Skerries Bank lies within an area which was designated as the Skerries Bank and Surrounds MCZ in 2013, for various intertidal and sublittoral rock and sediment habitats as well as spiny lobster and the pink sea fan. The Skerries Bank also sits adjacent to the South Devon Inshore Potting Agreement area, which introduced voluntary closures to trawling from 1978 and management through legislation was introduced in the late 1990s. The Skerries Bank itself lies within an area which was closed to trawling under Devon Sea Fisheries Committee Byelaw, which existed for much of the 20th Century. The Skerries Bank / Start Bay closure to mobile demersal gear is still in place today as a permit condition issued under the D&S IFCA Mobile Fishing Permit Byelaw.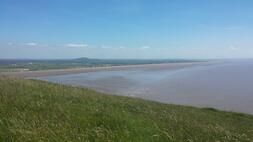 3. Burnham, Berrow and Brean beaches in Somerset
Burnham-on-Sea, Berrow and Brean beaches in Somerset form a continuous seven mile stretch of sand and mudflats. Fishing is possible from the sea wall in Burnham at high tide, whilst beach casting is popular along the rest of the shoreline. Brean Down itself is a popular site for more experienced anglers who often fish it at night. Species targeted include cod, codling, conger, whiting, sole, flounders, thornback rays and bass. A large and active private boat owner's sea angling association also operates out of Burnham-on-Sea.
Further information on D&S IFCA's management, monitoring and future work relating to angling is detailed below.